Why to use scripts? Why to automate tasks???
Stop to spend time repeating tasks every time you need to make a different job. Think about all manual job you do daily and find an automation solution to be your assistant.
Import, export, place, resize, change styles and colors, make lots of find/changes, change text order… all those tasks can be done with one click. Let's talk?
Besides all the automation can bring to your workflow… Do you really know all InDesign features? Do you know GREP, Nested and Line styles? If no, I can help you too.
Visit byLFC Youtube channel to see the scripts in action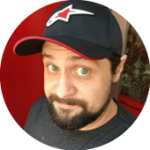 I'm a brazilian journalist, automation enthusiast and javascript developer. I've worked for 15+ years in every kind of newsroom as news/page designer and since 2016 am traveling Brazil's states to help in editorial systems implementation. Doing that, I've acquired large experience in production flow, which is a passion too. I really hope to be useful for you, helping you to save time, be precise and focused on what really matters: your design job.
What people said about my work
"That 'Import what you want' one works great and come in very handy. (Imports all text and object styles, swatches, and master pages all at once from the INDD file you specify.)"
"Hi, Luis. I showed this script of yours in my 'Ten Must Have Scripts for InDesign Users' at the InDesign Conference last week! Lots of 'ooohs' and 'ahhhhhs'! Thanks for this script."
"Thank you, Luis. I'm going to share that out to my social media followers and my email newsletters."
"Check out this tool from Luis Felipe Corullón. Helps if you want to pre-bake lighter-weight images in InDesign."
(talking about the create low-res script)
"When I hear the words "InDesign script" there is only one developer I can think of. And that person is Luis!" (Check his Redokun's post about the must-have ID Scripts: bit.ly/redokun_scripts)
"Check out these fantastic scripts by Luis Felipe Corullón."